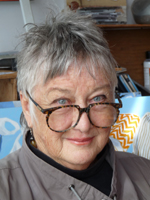 It seems to me painting and writing have much in common especially if I wish to communicate something. I hope to draw on a wide vocabulary of techniques for a work depending on what it is I'm trying to say. The words in a love sonnet are different to those in a bloody battle. Hence, the Dorrigo landscape is so unbelievably pretty the question arises how can I say this without it looking corny or too heavy? Some Dorrigo landscapes I've done over the years have been almost comical with caterpillar-like hedgerows or wildly dramatic clouds, but I always I come back to the most striking ingredient: it IS so pretty. Too often the Australian landscape is shown as red desert; there's a romantic notion about this: harsh land, rugged living, a blokey world, perhaps. Yet here on the plateau morning mists blanket the lush valleys and volcanic soil produces world heritage rainforest. Many springs flow northward to the major Clarence River. Why not say what's obvious? It's beautiful!
I am continually trying to find a voice in my work which is original, genuine and speaks from a woman's viewpoint. I'm not sure if I've found this yet! So many great painters have already done so.
Georgia O'Keeffe has been a big influence on my work. So too Judy Chicago (for her feminist stance), Jeffry Smart (for his droll take on the built environment), Brian Dunlop, William Kentridge, Edward Hopper, and many others.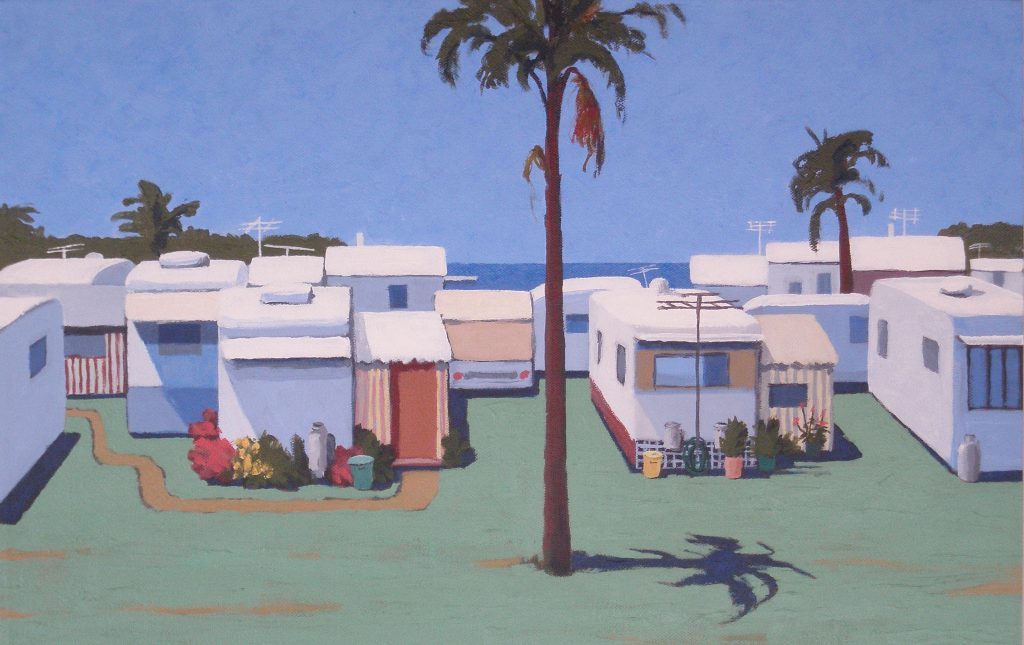 Little Boxes
Acrylic, Chris Hundt